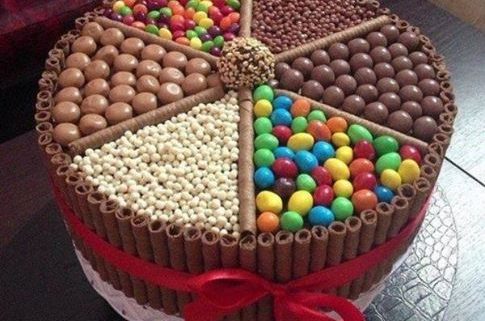 What's wrong with "Everything in Moderation"?
***Disclaimer*** While I have have studied diet and nutrition as part of my college courses, I am not a nutritionist or dietitian, I am a fitness instructor. I LOVE food, so I try to constantly educate myself on healthy eating. This is my take on eating well and in balance
So, who's on instagram? I love it, it's great for fitness and healthy food inspiration(and fashion and Kardashians), but I see so many recipes for sugar, gluten, wheat, egg, dairy free brownies or desserts or cakes. Now, I understand those who are allergic or intolerant to the above delicious items seeking out alternative delicious items, but I am not allergic or intolerant to anything so why would I want a fake treat?! When you make these "everything free" desserts, and you make a batch of them, you end up eating one every day. But even if you're substituting white flour for coconut or almond flour, it's still calories! Why not have the real thing once a week, instead of a fake one every day.
I will hold my hand up, I've done it myself. I've experimented and played around with all different types of flours and sweeteners and binding agents, making loads of banana bread, protein muffins and cakes. And you know what? – they are all DISGUSTING!!!! And there is a reason they are disgusting. Maybe I'm making them wrong, but I think you need a bit of sugar in these things! I'm not eating dry, stale, tasteless rubbish just for the sake of being healthy. So, I've given up and now I'll just buy a good fatty slice of buttery banana bread once a week as a treat.
Obviously I advocate clean and healthy food, and I eat very well and in normal sized portions, but everyone needs a little cheat treat or meal once a week. Life is meant to be enjoyed, and food and wine taste gooooood! I mean, who actually wants a kale "chip" over a nice bar of Yorkie Fruit and Nut? I LOVE chocolate, and I will never give it up for a fake substitute like beetroot or sweet potato brownie! Why not have your treats in moderation, like once a week, not once a day. Why not eat the way our parents and grandparents ate? Here are a few little tips on how to eat well, in moderation, with only minimal sugar.
You should aim to eat well 80-90% of the time. The other 10-20% you can have your treats. Give yourself 1-2 "cheat meals" a week, when you can have a bigger portion of normal food, or a small portion of bad food. Or have a dessert. Or wine. Or ice cream, whatever floats your boat. The point is, don't deprive yourself
-Sugar: It causes a rise or spike in insulin levels, so you get that sugar high pretty quickly after eating. This will drop drastically after the high, and then you will be hangry within an hour or so. I don't know about you, but I can feel my body react to sugar. If I have a slice of cake or something quick and sugary on an empty stomach, I will start shaking about an hour later.
-Lots of people say they are addicted to sugar, and there is plenty of evidence to suggest that this is true for many. So, you should try to ease yourself off the sugar slowly
-Watch out for fat free or 0% fat foods, they are usually loaded with sugar and additives to make them taste ok, especially yoghurts. Why not make your own? No, not yoghurt, you don't need to go out and milk a cow and churn the stuff, but you can blend fruits and add them to natural or Greek yoghurt, and at least you know what's in it. Try mango and passionfruit, or berries, and add some seeds to it for a nice dessert
-Carbs get a bad name, but lots of the information out there is a bit misunderstood. White carbs, like bread, pasta, rice etc has sugar added to it, leading to a spike in sugar levels. But, you do need carbs for energy, so switch to more natural wholemeal products and keep it below 40g of each
-Chocolate – Dark chocolate is much better for you than other types – it has less sugar, milk and additives. I love it, but I know that it's not for everyone. If you really need to have something sweet after dinner, have a small bar of chocolate, like one of those little Freddo bars. A nice hit of pure Cadbury chocolate. You are much better off going for that than a biscuit or cookie
-Fruit also gets a bad rap. You should aim for 3 pieces of fruit per day, not much more. Whole fruits contain fibre, and when you juice, more sugars are released and the fibre is taken out.