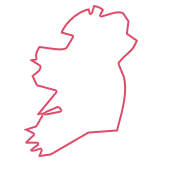 Tel: 0879254378
Email: dublin@babybodyfit.ie
Class Venue & Times
Monday
10am-11am Clontarf Postnatal
10:30am-11:30am Firhouse Postnatal
Tuesday
10:30am-11:30am Stepaside Postnatal
7:00pm-7:34pm Clontarf Prenatal
Wednesday
10am-11am Ballsbridge Postnatal
10:30am-11:30am Bayside Postnatal
7:00pm-7:34pm Sandyford Prenatal
Thursday
10am-11am Clontarf Postnatal
10:30am-11:30am Firhouse Postnatal
Friday
10am-11am Ballsbridge Postnatal
10:30am-11:30am Sandyford & Bayside Postnatal
Tel: 0863680248
Email: cork@babybodyfit.ie
Class Venue & Times
Mondays
6.30-7.15pm
Prenatal class – Nemo Rangers, Douglas
Wednesdays & Fridays
10-11am
Postnatal class – Carrigtwohill
Tel: 0857507126
Email: Galway@babybodyfit.ie
Class Venue & Times
Monday
10-11 am
Postnatal – Renmore (Renmore AFC)
Postnatal – Athenry (District Health&Fitness)
7-7.45 pm
Prenatal – Renmore  (Renmore AFC)
Thursday
10-11 am
Postnatal – Renmore (Renmore AFC)
Postnatal – Athenry (District Health&Fitness)
Friday 
10-11 am
Postnatal – Athenry (District Health&Fitness)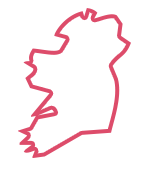 Dublin, Galway & Cork
Pre Natal Exercise – Prepare
Get in shape before your baby arrives with our specially tailored pre natal exercise classes. We know what it's like to be pregnant and feel out of shape, so once you're past 12 weeks, you can really prepare your body in our prenatal exercise classes.
Find out more about pre natal exercises
Post Natal Exercise – Regain
Forget about having to get a babysitter for when you want to get your pre-baby-body back, you can bring your baby along with you to our postnatal exercise classes. We focus on calorie and fat burning, and use interval training to give you the best workout around! All our classes are indoors in the winter, and outdoors when the (Irish) summer allows us.
Find out more about post natal exercises
Online Fitness & Healthy Eating Plan – Prenatal
Can't get to a class? Use our online programme at home to give you a full body 3 day workout, with healthy eating plans for each trimester, and plenty of recipes.
Find out more about prenatal online programme